Search
Search Criteria
Products meeting the search criteria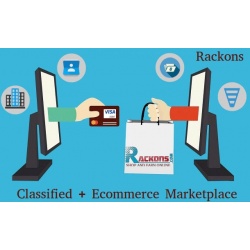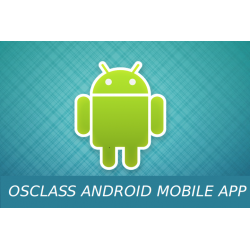 Osclass Android Mobile App (app_osclass_rackons)
The first ever,

Osclass Android App

is here. Get it today!
Osclass Mobile App, the first mobile webview android app made for Osclass

List of features
Home

User can post an ad

Its Fully Webview App

User can Register/Login

User can search easily

If you need a custom development, with more features, drop us a line info@rackons.in .

GoogleAnalytics

Push Notification via onesignal

English language

Special :Earn Ad money with embeded your own Google Adsense or Admob.





User need to provide us after make payment :

App Name

App Icon ( 512x512 ) 

Website Url

Company Logo

Demo Username and Password

Feedback Email

Support Link

Google Analytics Code

Admob Code : Banner Ad Unit ID, Interstitial Ad Unit ID
For iOS App : Please Click Here 

NOTE: Source code is not distributed, We will provide you only .APK file , We will Not Provide App Dashbaord or Admin .

IMPORTANT NOTICE : SOME THIRD PARTY PLUGINS like WhatsApp Share, WhatsApp, Google + Login will not work on Osclass Android App. So please check that before buy app from us



Special Note : No refund after provided the .apk for Android app.
View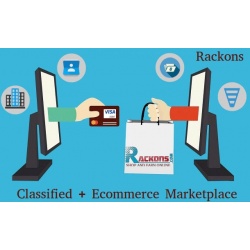 Classified Shop Portal - Marketplace Estore (classified_shop)
Total Sales : 6
Classified + Ecommerce Portal
Start your own, fully featured, Marketplace website with Classified
The newest and most powerful theme for turning a regular website into a fully featured marketplace website. Each user can have his own shop and sell his products to other people. It even supports digital and downloadable good marketplaces. A real turn-key marketplace solution.
Features :


Product Custom Post Type

Users Have Their Own Shop

Classified - User can Post Free and Paid Listing

You Have Total Control

Localisation File Multi Language

Shopping Cart Functionality

Private Messages Functionality

e-Wallet Functionality

Several Monetization Tools

Plug and Play

Facebook Social Login Integration

Twitter Social Login Integration

Multiple Payment Gateways Supported -  PayPal, MoneyBookers/Skrill, and Payza

Email Notifications

FREE 1 Domain ( any one - .com, .net, .org )

FREE 1 Year Hosting - USD $120.00

Many More
PRICE : USD $419.00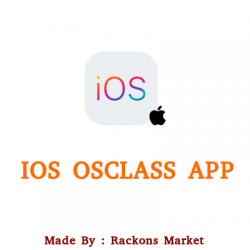 Osclass iOS Mobile App (osclass-ios-app)
The first ever,

Osclass IOS App

is here. Get it today!
Osclass Mobile App, the first mobile webview iOS app made for Osclass

List of features
Home

User can post an ad

Its Fully Webview App

User can Register/Login

User can search easily

If you need a custom development, with more features, drop us a line info@rackons.in .

GoogleAnalytics

Push Notification ( Optional )

English language

Special :Earn Ad money with embeded your own Admob. ( Optional )




User need to provide us after make payment :

App Name

App Icon (1024x1024)

Website Url

Demo Username and Password

Feedback Email

Support Link

Google Analytics Code

Admob Code : Banner Ad Unit ID, Interstitial Ad Unit ID

NOTE: Source code is not distributed,  We will Not Provide .ipa or any admin .
You Need to pay for uploading ios app on Apple Store ( 100 Euro ) Per App
IMPORTANT NOTICE : SOME THIRD PARTY PLUGINS like WhatsApp Share, WhatsApp, Google + Login will not work on Osclass iOS App. So please check that before buy app from us



Special Note : No refund after build the .ipa file and We will not take any guarantee to approve ios app from Apple store because Apple has many restrictions